| | | | |
| --- | --- | --- | --- |
| Poster: | resting bell | Date: | Feb 6, 2008 2:33pm |
| Forum: | netlabels | Subject: | [RB025] cloudburst - katedra |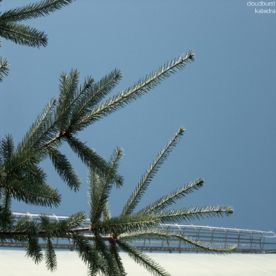 cloudburst is Tim Westcott from Portland, Oregon.
On his first release "katedra", he operates with very minimal, subtle drones and little repetitive elements, shifting into each other. Originally written for a performance in cathedral space, the first two pieces ("katedra jeden", "katedra dwa") are very light, crystal and create a wide open, meditative soundscape. The third piece ("flora") is a more dense production, just taking you back from the big, enormous "katedra".
All elements in this work are used very carefully and with a great sense for change at the right moment. Every tone seems to appear from a different direction, waving around, striving to heaven. All together a very deep, atmospheric and sublime creation.
More information:
www.restingbell.net/releases/rb025-katedra
Or directly at archive.org:
www.archive.org/details/rb025